Holiday Specials - Now available!
Suncoast Porsche Black Friday Holiday Specials

Check out our holiday specials!!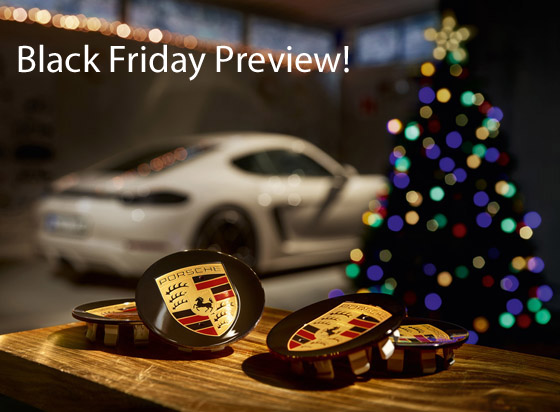 BLACK FRIDAY MERCHANDISE DEALS - CLICK HERE
FREE SHIPPING!*
*Spend over $175.00 on our website and get free standard shipping. Good for the Continental USA (excludes AK, HI, & PR). For website orders only, offer ends Monday November 30th, 2020. No other discounts will apply. Web orders only.
Holiday promotions are not for past or future orders. Due to high volume, allow 2-4 business days for processing. Excludes freight, HAZMAT, over-sized, and heavy items.